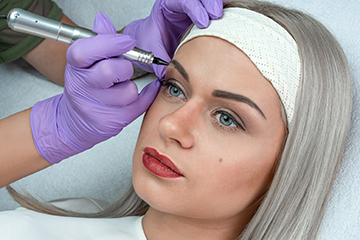 Before your appointment
Every appointment begins with a consultation. We begin by talking about what your desired look is and go over photos of work to get a clear understanding. Next pencils are used to create your shape template. Once you approve, we work with you to pick the proper shade. The area is marked for accuracy, then numbed with a compounded topical numbing cream for 20 minutes. The chosen color is applied inside of the marked areas, utilizing the proper technique to achieve your new look. Additional numbing topicals are applied as we work, creating the most comfortable application possible.
Are you a candidate?
If you're on heavy blood thinners or Accutane, you wouldn't be a good candidate for semi-permanent cosmetics, but everyone else should qualify.